Whether you're looking to attract more talent or you wish to boost your existing employees' job satisfaction, evaluating your perks and bonus schemes are essential for success in the modern workplace.
Good employee benefit schemes help workers gain more happiness from their role by adding value into their life or by providing them with opportunities that would have otherwise not been available to them.
So, if you want to work on your talent acquisition methods or you just want to give back to your staff, it's time to ditch the subpar perks and start dishing out the impactful benefits instead!
But, before we delve into some of the top benefits and perks you can offer, let's look as some of the advantages of a first-class benefits package:
Attracts talent - Around 63% of job seekers prioritise the benefits package that a business offers when considering taking on a new role, so make sure yours is worth hitting that 'APPLY' button for!
Gives you a competitive advantage - Currently only around 40% of workers are satisfied with their work benefits, so stand out from the crowd by offering prospective and existing staff something they can get excited about!
Boosts employee satisfaction - Certain perks and benefits, such as paid leave or wellness plans, can help create a better work-life balance for your employees, preventing burnout and poor employee engagement.
Improve employee retention - Competitive benefits packages can help keep staff happy in their roles, with around 80% of people stating they'd take good job perks over a pay rise.
Can be cost-effective - Many effective benefits schemes available that positively impact employee's lives don't break the bank.
Whilst employee happiness and satisfaction is the goal of a considerate employee benefits package, offering good perks is also about creating a higher performing business that people want to work for.
So, without further ado, here are our top picks of the most important employee benefits for attracting and retaining talent!
Equal Parental Leave
Bonuses
Flexible working
Life insurance and other coverage
Mental health days
Education funding and learning support
Private healthcare
Pension schemes
Tailored packages
Equal Parental Leave
Paid family leave has been voted one of the top most coveted benefit schemes a company can offer its employees, with 58% of workers deeming it the top perk. But, if you really want to go above and beyond with your benefits, make sure you're being inclusive to all families by offering equal paid parental leave.
There is currently a huge disparity between paid maternity and paternity leave allowances, which can impact how much time fathers and LGBTQ+ couples can spend with their new child. By implementing an inclusive parental leave scheme which caters to all families, you'll be creating a more welcoming workspace for prospective and existing employees.
Not only does this scheme alleviate the stress of being a new parent to all employees by offering paid time off regardless of gender, but it also ensures both parents are able to balance their work and personal life fairly and happily. Not to mention, a recent study even revealed that equal parental leave leads to better mental health and better career progression for the new parents!
Bonuses
Everybody likes a bit of extra cash in the bank. Which is why bonuses are probably the simplest and most effective route to employee satisfaction and retention. Bonuses can have a hugely positive impact on staff members, helping them feel rewarded for their time and encouraging them to continue performing at an optimal level.
Here are some ways you can incorporate bonuses into your employee benefits:
Milestone bonus - Directly linked to an employee's work performance, you can award a bonus to those who meet a certain metric or goal.
Annual bonus - Depending on whether or not you've had a profitable year, you can implement a salary percentage-based bonus for all staff members.
Holiday bonus - Some companies like to reward  employees with a one-off cash bonus during the festive season as a gesture of gratitude for a year of hard work.
Spot bonus - This relates to a generally low cost type of bonus - such as £50 or £100 - which employers can award employees as a 'thank you' for demonstrating certain values. For instance, an employee who stayed late to help a co-worker finish a time-sensitive project.
Not to mention, offering your employees monetary rewards can help them address any financial or personal stressors playing on their mental health. A lump sum of cash could help them fix up their car or even treat themselves to a relaxing weekend away.
Flexible Working
It's undeniable that coronavirus has drastically changed how we work. More than anything, it's normalised remote working. If you're an employer, allowing flexible working arrangements is crucial to both your talent acquisition and your staff retention.
A recent study revealed that a whopping 98% of people stated they'd like to work remotely, even on a part-time basis. And, why not? Studies have shown that remote workers are 30-40% more productive than their office dwelling counterparts.
Plus, offering flexible working situations is key to catering to the varying needs of your employees. For instance, being able to work from home is great for parents and caregivers, for those with chronic pain, or even just those who simply hate commutes!
Plus, remote working is also an incredibly cost-effective and environmentally-friendly benefit for most employers, as it can drastically reduce office-related costs and commuting emissions.
Life Insurance and Other Coverage
Death or serious illness is something that worries us all, but especially those who'll be leaving behind families. Aside from the obvious emotional turmoil this would cause, many employees are concerned about how a sudden death or diagnosis would impact the financial wellbeing of them and their family.
As an employer, you can quell these anxieties by offering your employees different kinds of insurance coverage:
Life insurance - Taking out a group life insurance policy for your workplace is a relatively inexpensive benefit to offer, but can be a huge drawing card for those wanting to keep their family secure after they are gone.
Critical illness cover - This cover allows employees to receive a lump sum of cash if they were to suffer a serious illness or disability.
Income protection - Help your employees feel more financially secure by giving them the chance to have their income supplemented when they are seriously unwell or injured.
Mental Health Days
The mental wellbeing of employees is becoming an increasingly more pertinent issue for employers and human resources alike. Yet, nearly three quarters of employees  believe that their work falls short when it comes to supporting those with mental health issues.
Some businesses have opted to offer employees a set amount of 'duvet days' that can be built into their statutory annual leave allowance. Whilst this is not a solution for genuine, accelerated mental health issues, giving employees the opportunity to rest and recuperate before they enter a mental health crisis can help maintain a healthier workforce.
Plus, offering mental health days could be key to attracting new talent. In fact, 78% of job seekers claimed they would be more inclined to work for a company that offers a 'duvet day' wellbeing scheme.
Education Funding and Learning Support
If you want to make sure that your benefits are as inclusive as possible, helping your employees access educational resources is a fantastic way to do this. Not only are you helping them better themselves through skill-building, but their acquired expertise will come back to benefit you and your business in the long run.
One way to offer education support is by creating a 'learning budget' for each employee which they are free to spend on books, seminars, workshops, or online courses of their choice. This approach works great for those who want to undertake short courses here and there to build up their knowledge around a particular sector.
→ FREE DOWNLOAD: RECRUITMENT SECRETS E-BOOK!
Alternatively, you could offer tuition funding for those members of staff who wish to study at university. This type of perk will especially help out those who may not have had the funds or opportunities to study before employment.
Plus, if their degree of choice will grant them knowledge that will benefit your company and you have the funds to help them out, then helping them through higher education can benefit you both.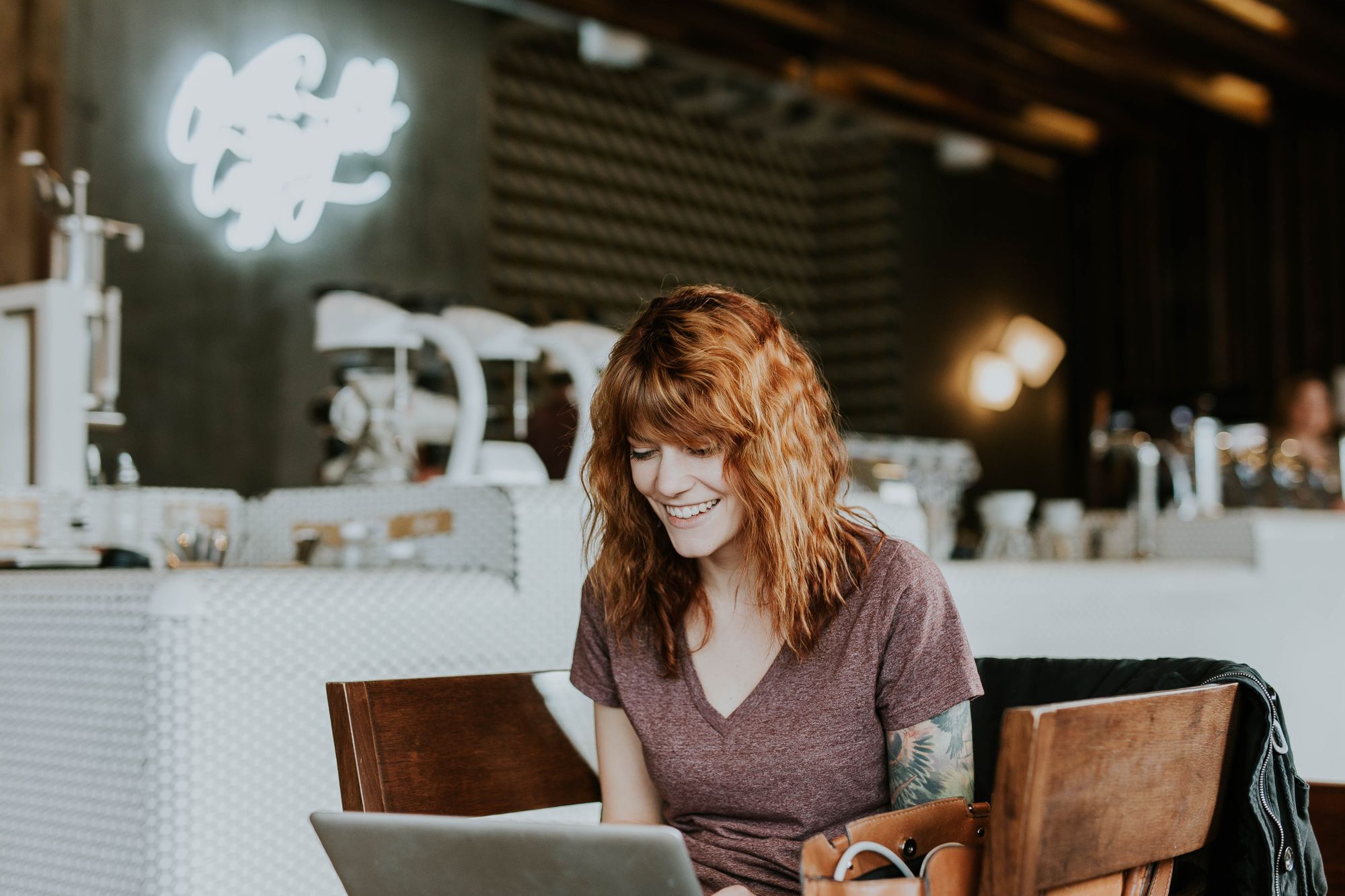 Private Healthcare
One perk that is becoming ever more popular amongst employers in the UK is private medical insurance. Unlike our American friends, private healthcare isn't really the norm in the UK (thank you, NHS!). But it is a nice luxury to have in one's back pocket.
Plus, private healthcare insurance can greatly benefit your workforce and your business. Around 76% of employees said that having health benefits gave them peace of mind in their working day, whilst 60% of employers found that healthcare benefits greatly increased productivity amongst staff.
As much as the NHS is a great establishment, going private can be easier and more accessible for injured or unwell employees. Many private healthcare platforms, such as Vitality, allow individuals to book and attend medical appointments over a mobile app, saving them time and a journey to the doctor's office.
Pension Scheme
Workplace pensions are fairly normal nowadays with 88% of UK employers participating in them. However, if you want to up your employee satisfaction and make your pension scheme an eye-catcher for job seekers, you can increase your employer contribution.
Offering an effective and generous pension plan means your employees will receive a higher tax free pay out when they stop working. Even for younger employees who haven't yet thought about retirement plans, good pension schemes demonstrate that their employers appreciate them enough to help them invest in their future.
There are several pension plans available for employers to choose from, but whatever you offer, make sure you outline the chosen plan to your employees. It's difficult to value something you don't understand, so talking openly about what your company's pension schemes entails helps them understand what this perk means for their future financial wellbeing.
If you want to go the extra mile at helping them understand pensions, you could even offer webinars or learning resources about pensions to help your workforce understand the importance of saving for their future.
Tailored packages
If you run a business, you know that you can't pick one singular perk that would appeal equally to every employee. So why not create tailored perks and benefit packages for your staff?
Flexible benefits reduce the costs incurred by offering blanket benefits packages containing costly perks that can ultimately end up going unused. Not to mention, more relevant benefits can be great for attracting diverse talent!
Talk to your staff about what they would enjoy most or what would make the biggest difference for them. They may prefer a discounted gym membership to help them stay mentally and physically healthy, or they may want help financing a car to make their commute more bearable.
Whatever it is, being open with them about their perks will help identify and resolve any concerns or issues your employees may have with their job.
Final thoughts...
As you can see, the employee benefits schemes your business offers are essential for your talent acquisition efforts and your employee retention. Not just because they offer a compensatory reward to staff members, but also because the extent of the perks your business offers demonstrates just how much you value and appreciate your employees.
With the competitive nature of today's job market, ensuring your benefits packages are reflective of a supportive and positive work environment is bound to help your business stand out from competitors and attract top talent!