Recruiting new candidates for a business is a challenging yet rewarding task. Done wrong and it could cost a company thousands in lost hours and wasted resources. Done right and it could result in the start of a wonderful, new relationship for a company and its new hire.
But times are constantly a-changing, and so is the world of recruiting. With every year, recruiters and hiring managers alike are faced with new cumbersome obstacles to overcome on their quest to find the perfect candidates.
But don't worry. We've gone to the trouble of outlining today's most common hiring challenges, and we've even popped in some best practice tips for how to overcome these challenges so you can recruit top tier candidates in the current job market!
What are the top hiring challenges today?
Bad reputation
As Warren Buffet once said, "It takes 20 years to build a reputation and five minutes to ruin it.". He's not wrong. Reputations are delicate and breakable things that can impact everything from a business' revenue, stock value, or even ability to hire.
Through the power of social media and the internet, anybody doing a quick Google search or scanning over Glassdoor reviews can see exactly what everybody thinks about your company and perhaps even yourself. That includes candidates doing their due diligence before they click that 'Apply' button or accept an offer of employment.
In fact, studies show that 3 out of 4 people would refuse a job offer if the business it came from had a bad reputation, even if they were unemployed! This also includes if the employer themselves has a negative social presence.
Attracting the wrong applicants
According to reports by Glassdoor, 76% of hiring managers say that their biggest struggle when recruiting for an open position is appealing to the right talent. They wind up wasting time, energy, and resources reviewing hundreds of CVs and applications from individuals who are not suitable for the job.
Maybe you're thinking, 'just hire the next best candidate!'. Whilst this sounds logical, hiring your second, third, or fourth choice can result in a big old hiring headache. A bad hire - such as someone who doesn't fit the required criteria or someone who was panic hired due to time pressures - can have dire effects on a company.
Around 74% of employers admitted to hiring the wrong person for a role, a mishap which can cost a company thousands in lost resources and can have a drastic impact on employee morale.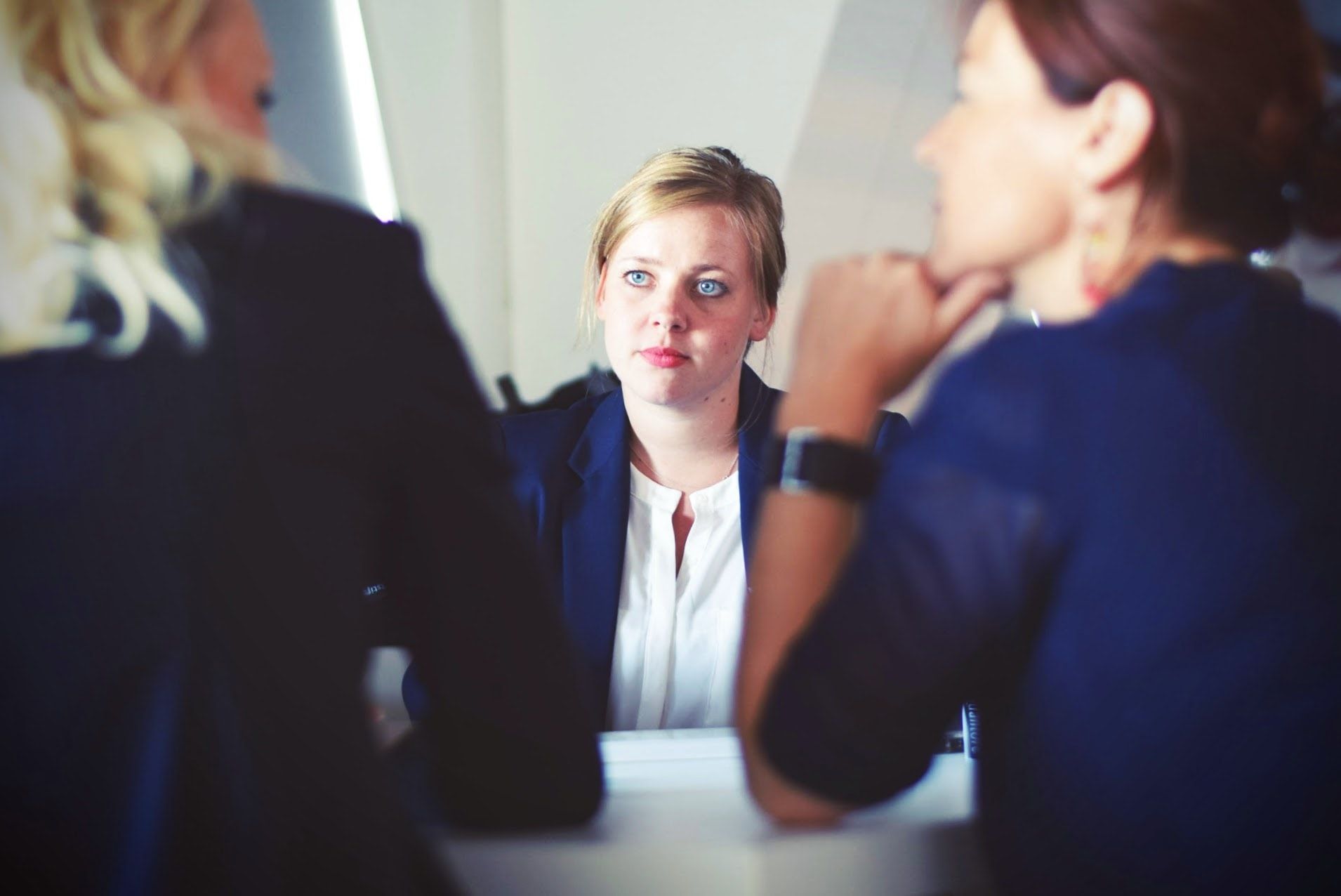 Slow hiring
Okay, we understand you might want to be cautious about hiring - especially now we've just learnt about the risks of bad hiring! - but dragging your feet when you've got a position to fill can be just as catastrophic.
One of the most significant - and most prevalent - hiring struggles relates to how long it takes for a company to fill an open position. It's been reported that most businesses take anywhere from one to four months to hire a new employee. But when it comes to recruiting, slow and steady does not win the race.
Not only does taking your time in the recruiting process cost a heck of a lot of money, but it most likely isn't worth it. Studies show that quality candidates only stay on the job market for 10 days when they start looking for a job. So, don't waste time wading through red tape whilst your ideal candidate is getting swept off their feet by someone else!
Poor candidate experience
We all know that searching for a new job can be incredibly stressful. Both if you're looking to leave your current role or if you're unemployed. On top of the anxiety of potential rejection or even financial insecurity, a poor candidate experience can make their job search even more unpleasant.
It's been recorded that nearly 60% of job seekers have had a negative candidate experience. One of the main complaints from candidates regards the lack of communication or follow ups from employers. Around 65% of candidates claim they never or rarely hear back from a business after applying or interviewing.
Not only is this just bad social etiquette, but it is a waste of a reliable talent pool, as applicants who are notified throughout the selection process are 3.5x more likely to reapply again in the future. Not to mention, the majority of individuals who've had a poor candidate experience will post a negative review on social media or Glassdoor for other future candidates to stumble upon.
So, if your business' hiring process is leaving candidates with a bad taste in their mouth, you could be risking your reputation and future hiring efforts.
Hiring with inclusivity in mind
This point is not so much a challenge as it is a priority for many HR professionals and hiring managers nowadays. In today's socially conscious era, ethical and inclusive practices are becoming the focal point for many companies, and many candidates are opting to apply for roles in companies with a demonstrably inclusive work environment.
In fact, 76% of job seekers claim that a diverse workforce plays a significant role when they are considering job offers. This becomes even more poignant for underrepresented groups, such as black workers or LGBTQA+ workers.
Despite it being a HR buzzword at the moment, prejudice is still present in the hiring process. An alarming report found that resumes from applicants with white sounding names received 50% more call-backs than resumes from applicants with black-sounding names. Whether or not this was intentional or a result of unconscious bias, there is no denying that there is still a lot of work to do when it comes to diversifying the world of recruiting.
How you can tackle them!
Now that we've highlighted all the ways recruiting can go very wrong, let's talk about how you can make it right again! These are just some of the ways you can improve your overall hiring process to recruit and retain the right people for your company.
Build an employer brand
It's been noted that around 75% of job seekers actively seek out their prospective boss' social media profile during the job hunting process. This is a great opportunity to stand out from your competitors and attract those quality candidates with some strong employer branding.
Using LinkedIn, devise a solid branding strategy to help create a positive, engaging presence that showcases your brand values and the values you're looking for in an employee. You can post light-hearted, fun content - such as posts praising your employees or celebrating your company's successes - that will leave candidates with a super positive impression of you, making them eager to join your team.
Another great way to strengthen your online presence is by keeping a company blog. Here you can write about issues affecting your sector and your perspective on contemporary topics, such as the importance of inclusivity in the workplace.
FREE DOWNLOAD - ULTIMATE HIRING CHEAT SHEET →
Ace your job ads
Did you know that the average candidate only spends about 14 seconds reading a job posting? Your job ad is their first impression of your company, so you need to make every second count.
Ditch the long, overdrawn job descriptions. They might be descriptive and informative, but they will not entice applicants looking to make a snap decision. Instead, you want to write ultra-specific and snappy job ads.
Start off with a relevant job title to optimise the job posting's chance of being found by potential applicants. A candidate searching for 'Customer Service Representative' roles will not find your 'Chief of Happiness' job ad.
Remember: you want to make the ad draw in skimming eyes and engage the frantic readers, so neat formatting is a must. To boost readability, use bullet point lists for the job requirements section and put vital information, such as location, job type (e.g. full time, part-time, etc.), and salary range, in an easy to find position.
Last but not least, don't forget to emphasise the perks! Job seekers read dozens of postings when they are hunting for a new role so make the position you're offering stand out by highlighting why it would benefit them. If you offer remote working, training schemes, or discounted gym membership, make these benefits front and centre.
Spread out your reach
To get the most extensive and impactful results out of your job posting, you should be advertising the open position across several different job boards.
Each candidate has a favourite job board that they tend to stick to, so getting your job on as many as possible is a great way to make sure you're not missing out on any high quality candidates! If this all sounds a bit lengthy, there are recruiting services who will post your job ad across all the premium job boards for you. So you can find top talent, quickly and efficiently, without even lifting a finger!
On top of expanding your talent pool and offering you the best hiring prospects, sourcing across platforms will also help speed up your selection process. More exposure means more applicants. And the more applicants you have, the higher your chances of finding the right one sooner. Two birds, one stone.
To make the most of this wider talent pipeline, you should always include some preliminary assessment questions in your application process to help distinguish the suitable candidates from the non-suitable ones.
Improve your interviewing technique
Avoiding a bad hire can be tricky, especially as nearly half of candidates admit to lying on their resume. That means you could be hiring people based on a skill set or experience they don't actually possess.
You can easily improve your interviewing strategy and weed out the non-qualified candidates by asking more sector-specific questions or asking them to disclose more about their previous experience. The right candidates will give you the answers you're looking for.
Asking them to perform assessments relevant to what the role would entail is another great way to identify any skill gaps in your applicants and test whether or not the person in front of you is up for the job in question.
An insightful interview process can help you make your hiring decisions confident that you've found someone that will add value to your company.
Automation is your friend
One of hiring managers biggest challenges is the sheer quantity of applicants that they have to filter through. When job hunting, many individuals apply for roles without having the relevant qualifications or experience to do them. This is probably a result of having the 'Easy Apply' buttons as a feature on so many job boards.
However, having hundreds of unqualified candidates to filter through complicates the hiring stage, making it more time-consuming that it needs to be. That's where automation comes in handy.
Employ an applicant tracking system to optimise and modernise your hiring procedure. Using an ATS software you can easily and efficiently identify and screen qualified candidates in a clear and organised way. You'll never lose track or miss out on the ideal applicant ever again!
With 75% of hiring managers and recruiters using technology or software in their hiring strategy, it's safe to say that AI is the true future of talent acquisition.
Recruit smarter by finding passive candidates
Did you know that around 70% of the current workforce are passive candidates? These are employed workers who aren't actively applying to other roles but who are susceptible to new job offers and opportunities.
For recruiters, passive candidates are an untapped source of talent. Utilise the power of social media to expand your reach and browse through dormant prospective employees on LinkedIn Recruiter. Depending on which plan you choose, you can filter through thousands of potential candidates who are just waiting for the perfect new career opportunity to come along.
Plus, if you've got great employer branding in place, you could snatch a candidate from their current position. In fact, over 90% of workers state they would consider changing employment if they were approached by a company with a strong employer brand.
It's time to dust off your selfie stick and brush up on content strategy so you can optimise your chances of getting a skilled candidate to hop on over to your company.
Improve the candidate experience
Positive candidate experience can have significant long-term advantages for your company. Candidates who've enjoyed every step of your application process will be more inclined to accept an offer or even consider reapplying again if they are unsuccessful.
The easiest and most straightforward way to improve the experiences of your applicants is through constant and clear communication. A whopping 81% of candidates claimed that a lack of communication was their biggest pain point when it came to their experience with a company.
Make sure you update your prospective candidates frequently throughout the selection process, and more importantly, thank them for their time. Many employers forget just how long it can take to submit a job application, so be gracious that they took the time to apply and keep them in the know.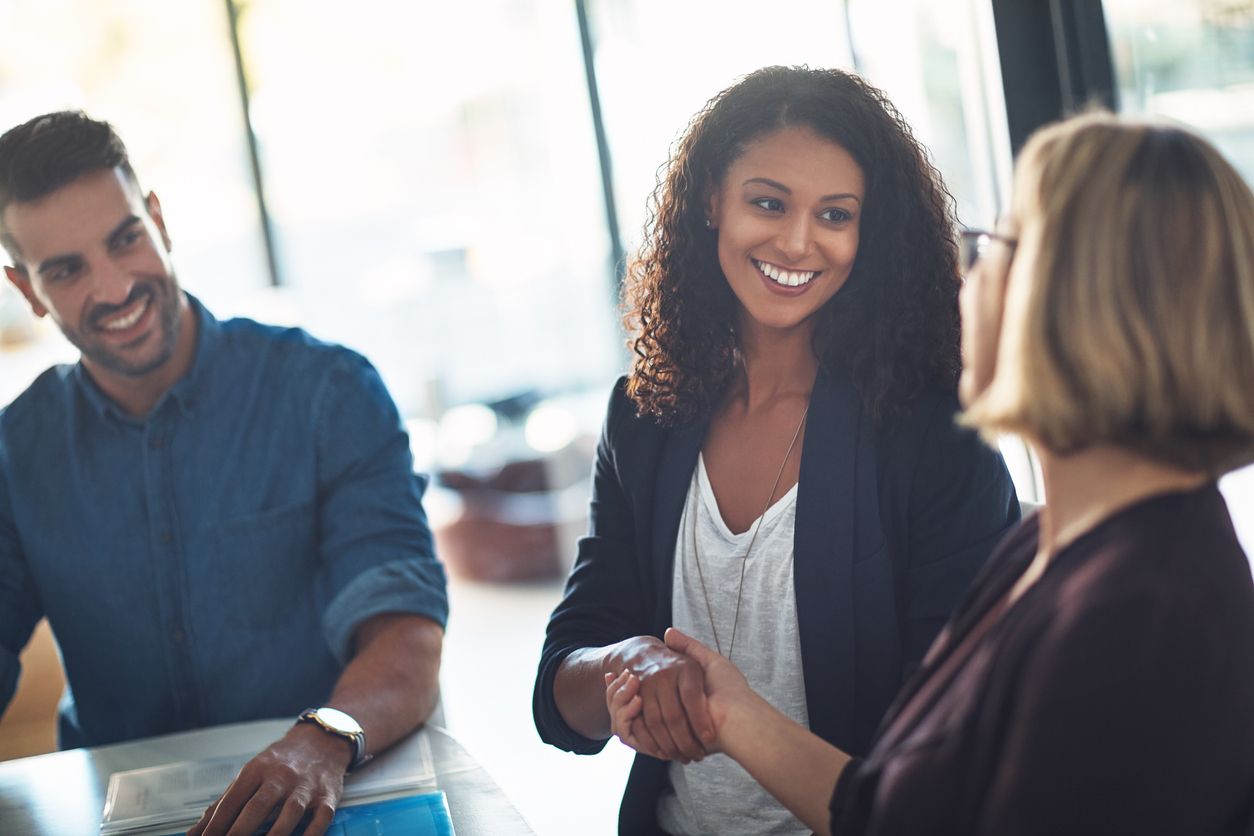 Highlight your dedication to diversity and individual-centric hiring
With many HR professionals viewing diversity as a "trend", it can be difficult to come across as a company that is genuinely passionate about inclusivity. But we all know that actions speak louder than words, so stop talking and start acting.
Standardise your application and interview process so as to eliminate any room for bias and make sure that each candidate receives equal treatment. Make diversity training an essential step for your recruiting team so that all those involved in the process of bringing on new staff are educated and aware of unconscious bias and the importance of inclusivity.
You could even create questionnaire templates so that all interviewees receive the same questions and opportunities. You'll be hiring on how much a candidate matches your criteria versus their social skills. This is a great way to ensure that neurodivergent people also get an equal chance at the role.
Plus, inclusivity and diversity should be a top priority for businesses in general, not just for recruiting reasons. Recent studies have uncovered that companies with a more diverse workforce are more innovative and oftentimes more profitable!
In conclusion, recruiting can be challenging and fickle. But by learning from our past errors and rolling with the punches of modern society, you'll find that many recruitment challenges are not impossible to solve.
You'll also see that by keeping an open mind and trying out new and innovative methods, you will find creative resolutions to many obstacles that otherwise seemed disastrous. Keep an eye out for helpful resources available around you and online and you'll be recruiting top candidates with killer skill sets in no time at all!