Being the new employee in the office can be pretty daunting for a lot of people. But, an effective onboarding process can help your new team member overcome any new job jitters and have them feeling more confident in their ability to perform their new role.
When planning an onboarding strategy, consider this period the candidate's official first impression of your business. Of course, new hires will have met the hiring team and maybe even took a tour of the site during the interviewing process. But, their onboarding experience is where they get a proper feel for what working at your company is all about, and whether or not they want to stick around.
To set them up for success, you want to make sure you're creating a positive and well-planned process that focuses on helping your new employee get to grips with the role and with their new work environment.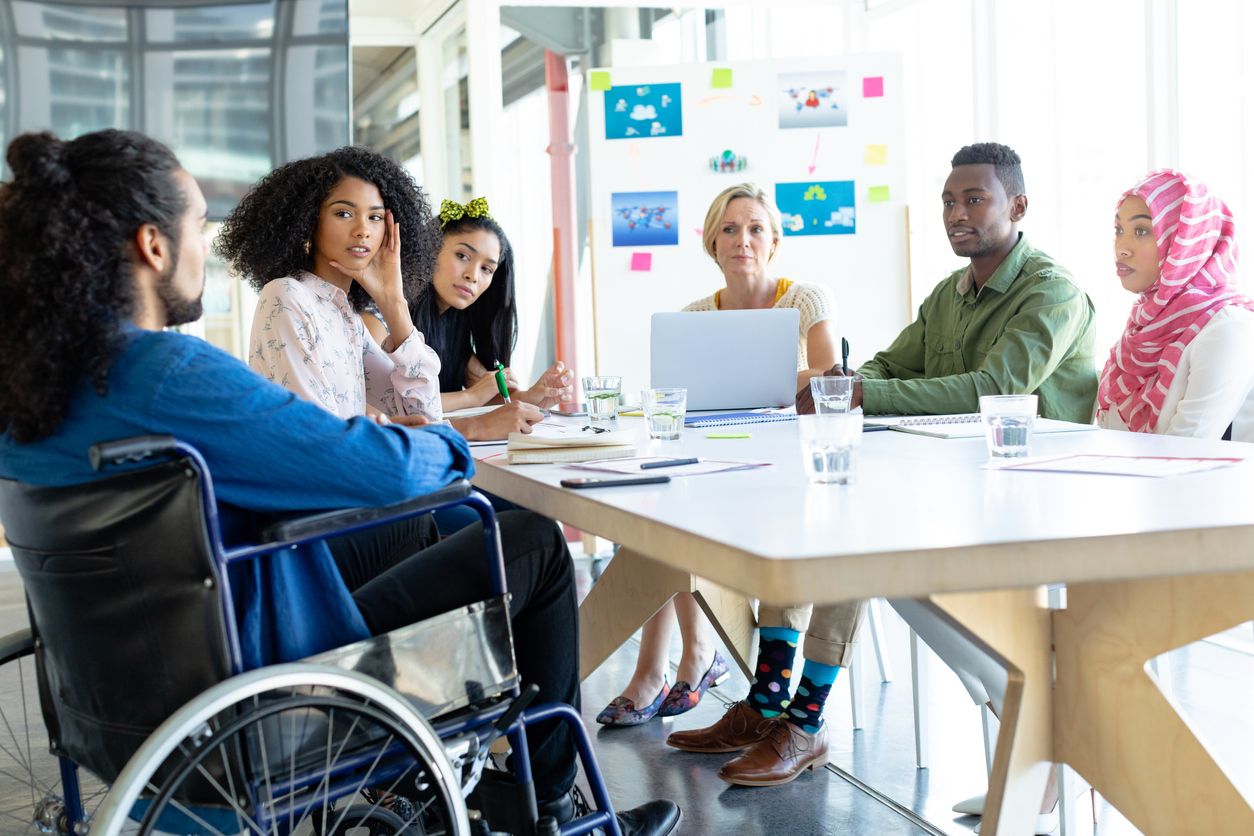 What are the benefits of an effective onboarding process:
Reduces employee stress- Whilst exciting, starting a new job can be really stressful for some candidates. An extensive onboarding process which focuses on both training and welcoming your new hire will do wonders to reduce their anxiety.
Increases employee engagement and retention - An immersive and exciting onboarding process can help your new hire stay engaged with their role and be more productive overall. Plus, onboarding properly can help improve overall employee retention by up to 82%!
Improves company culture - Use your welcoming process to highlight and reinforce your company values. This will help your new candidate understand and assimilate to your company culture quicker and easier.
Creates a better employee experience - Your onboarding sets the tone for your whole employee experience. If it's great, then your new hires will be more excited to work for you in the long-term.
As you can see, investing in your employee's onboarding experience is more than just making the first few months more fun for a new starter. It can also be the difference between your business spending thousands on short-term hires and finding the ideal candidate that will stick with your company for the long run.
To help you set you and your new hires up for long-term success, we've compiled our top tips for the perfect onboarding process!
Here's what our onboarding checklist will cover:
Prepare before your new hire starts
Make the first day count
Implement a buddy system
Ensure your new hire receives a warm welcome
Ditch the 'hit the ground running' spiel
Organise their workspace
Extend your onboarding process
Allow room for personalisation
Ask for feedback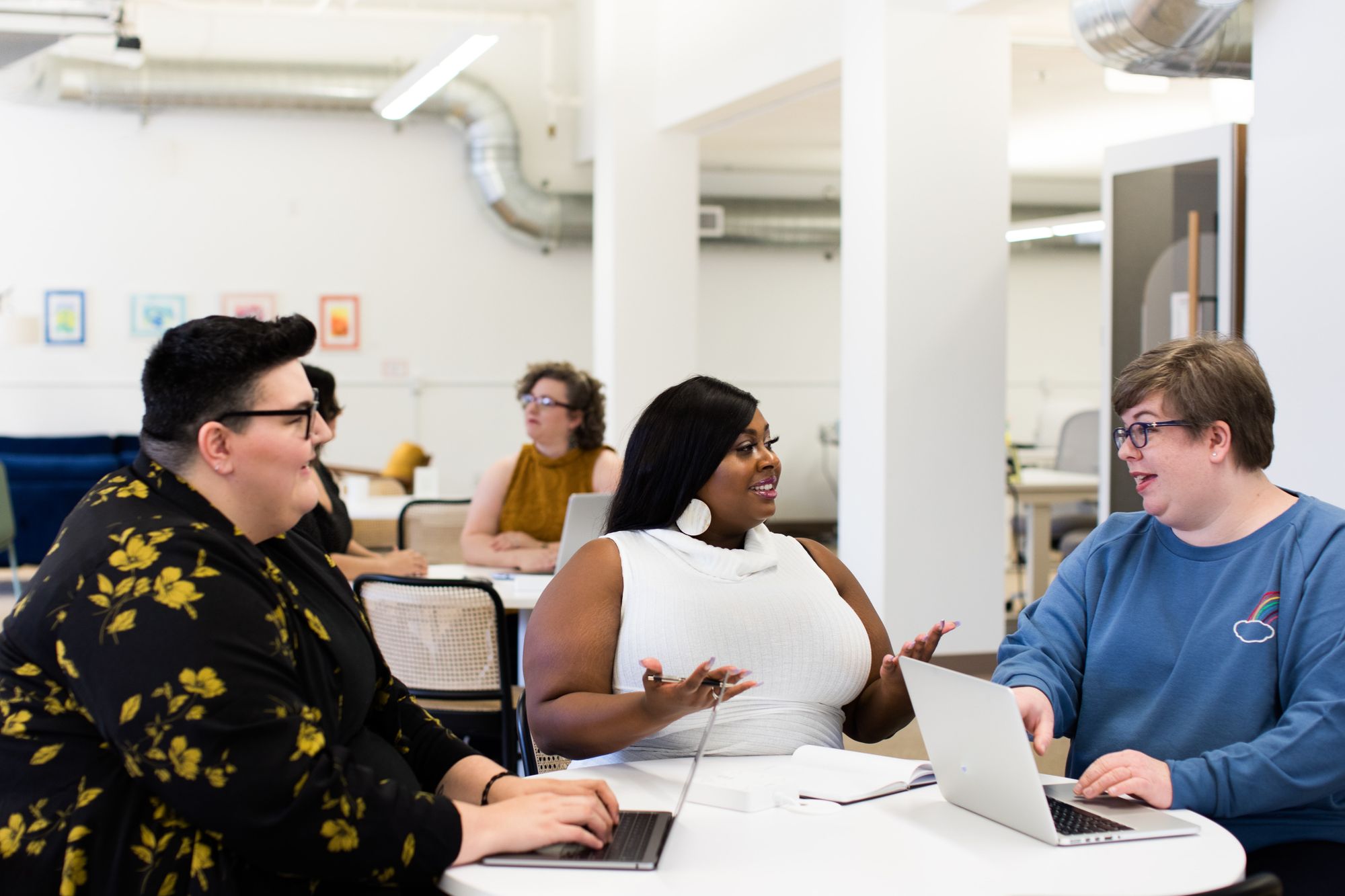 Prepare before your new hire starts
You've sent out your job offer letter, your top candidate has accepted, and now all you need to do is sit back, relax, and wait for your new team member to arrive, right? Not exactly. To keep your new hire interested in the role, start your onboarding process immediately after your new hire says yes!
Stay in touch with your prospective employee in the days or weeks leading up to their start date, using this time to send over any updates or important details to your new employee. Provide them with essential pre-employment resources, such as employee handbooks, directions to the office (if applicable), and any essential phone numbers that they might need.
Maintaining a dialogue with your new starter is crucial for keeping them engaged. A recent study uncovered that a whopping 83% of candidates ghosted their prospective employers before their first day, with many of them giving the reason that a lack of communication post-offer left them feeling undervalued and put them off from the role. Avoid ghosting disappointment by making your new employee feel welcomed and appreciated before they even start.
Make the first day count
An employee's first day can be quite nerve-wracking, so you don't want to overwhelm them with a day packed with paperwork and cutting through redtape. Make sure you plan a fun first day to remember to keep stress levels to a minimum and their enjoyment to a maximum.
Starting off the day with a simple office tour is the perfect way to help them familiarise themselves in this new space whilst spending some time to decompress before they have to complete the necessary company policy inductions.
Finally, letting your new employee meet and socialise with their new co-workers is a big part of ensuring they feel comfortable on their first day. They'll want to know who they'll be sharing desk space with and who they should go to for questions. You could even host a fun, welcome activity for all the team members, such as a game of 'two truths and a lie' or a trip to the local coffee shop.
Implement a buddy program
Assigning a mentor to guide your new hire around on their first day (or first week) can be a great way to ensure they feel as settled and calm as possible. Being with a co-worker means they can ask candid and honest questions about the role (and maybe even the managers!) from someone who was once in their shoes.
A buddy system is also greatly beneficial for integrating your new hire into the company culture. Their assigned co-worker can accompany them to meet members of other departments, acting as a friendly face whilst they are being introduced to new people. Plus, this buddy can inform them of any pertinent inside knowledge that truly makes a difference when you're the new kid, such as where to go for the best vending machine snacks or which café has the best coffee.
But the buddy system is just about increasing your new hire's social connectedness. Around 87% of companies which implement a buddy system in their onboarding program say it's an effective method of speeding up their new hire's productivity and proficiency in their role.
Ensure the new hire receives a warm welcome
During the first weeks of employment, new staff rarely fall short due to a lack of skills. More often, new starters struggle to find their social footing and have trouble gelling with the company culture. Counteract this by planning some welcoming events for your new hire.
You could:
Organise introductory meetings (or video calls!) - To give your new employee the opportunity to meet all their new colleagues and any company directors, book some introductory meetings or calls with each department in that first week.
Arrange an office social - Help your new hire settle into the culture by planning some social activities with all your team members in the office. It doesn't have to be flashy, simply book out an hour in everyone's schedule and order in some pizzas.
Plan an out-of-office mingling event - If you're a social bunch that enjoys grabbing dinner and drinks after work, put something in the books for your new hire's first week. Or, if you're not the boozy kind, book an afternoon off and take the team to a fun ice-breaking event, such as an escape room or footgolf!
Implement a set training plan
When it comes to onboarding, rushing is only going to end in disaster. Give your new hire a chance to learn their new role properly and ditch the 'hit the ground running' malarkey. A new employee who buckles down without properly acclimatising to your company's way of working or their team member's processes will only ever cause issues in the future.
→ FREE DOWNLOAD: EMPLOYEE ONBOARDING GUIDE
Create and implement a set training plan for your new hire, outlining your business's processes, procedures, and general rules over a few weeks. You've already identified that they are fully qualified and talented candidate - as per your perfectly executed job description and interviewing process - but rushing them will only set them up to fail.
Even with an incredibly experienced candidate, there are bound to be differences in how you and their former employers operated, so help them find their feet with an onboarding programme containing proper training periods and lots of resources. This way, you can guarantee your new hire has the best chances of thriving and excelling in the long run.
Organise their workspace
Providing new starters with a physical desk to sit and learn on their first day is a sure-fire way to help them assimilate into their role. It shows you've talen the time and care to prepare for their arrival and dedicate a space within your company for them.
Make sure you prepare all of their equipment and resources - such as laptops, notepads, pens, etc. - for your new employee in advance of their start date. Or if you're a remote workplace with lots of online project management platforms, make sure you set them up virtually as well.
Integrate them into your digital workspace by setting up their company email as soon as possible and preparing their designated task board, such as Asana or Monday. Whilst they won't have whole projects to work on during their first week, assign your new hire training exercises and tasks to complete via this platform to give them a chance to acclimatise to it before they start completing any important projects.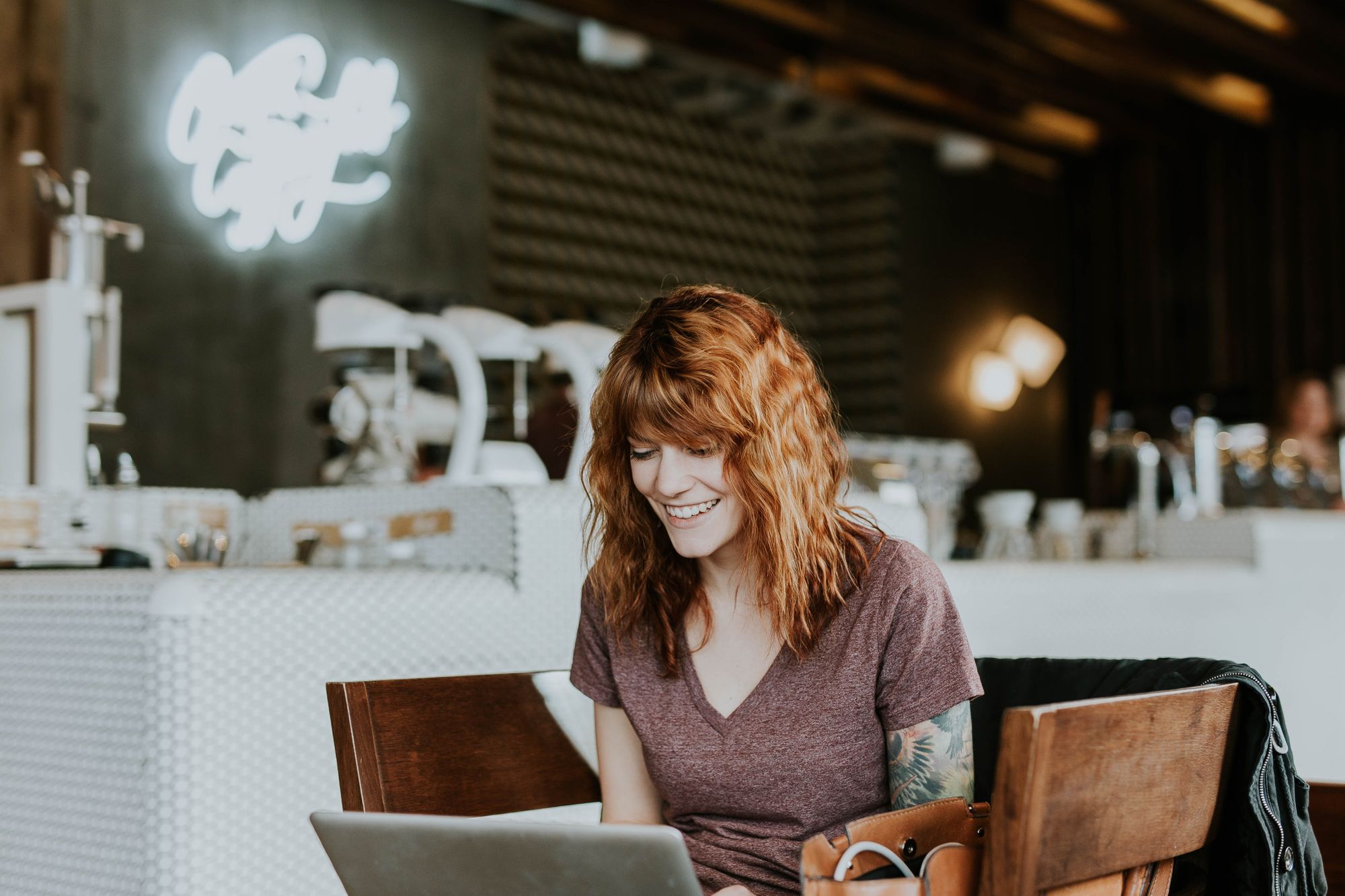 Extend your onboarding process
One of the biggest mistakes employers make is deciding on the length of an onboarding process. Around half of new hires leave their place of employment within the first 4 months, yet most organisations only focus their onboarding efforts on the first week!
This initial period is crucial to the success and longevity of a hire, so ensure you're setting yourself up for hiring success and extend your onboarding process. A lengthy onboarding doesn't have to hinder your new starter's progress by preventing them from getting truly stuck into the role. It just means extending the amount of time in which you offer support to them, such as regular check-ins or frequent training follow ups.
Some employers are put off by the idea of a long onboarding period but it's completely worth it. In fact, first year recent studies have shown that increasing an onboarding stage to a full year can actually greatly increase employee engagement and retention!
Allow room for personalisation
We all know that everyone learns differently and at different paces. So, your onboarding process should not be a 'one size fits all' approach. When it comes to onboarding a new employee, make sure you leave space for personalisation.
It's important to maintain a casual structure to your onboarding. Things can and will pop up, so make sure you're allowing time for disruptions and delays along the way. A candidate may have knowledge or skill gaps in areas that you didn't cover in the job description, so don't be afraid to veer off track for a day or two to provide necessary time for training.
Being able to provide extra learning support as and when it's needed is incredibly beneficial to make sure your new hire is as prepared to overcome any challenges and keep on learning. Also, being a bit freer with your structure will help create a more relaxed learning environment!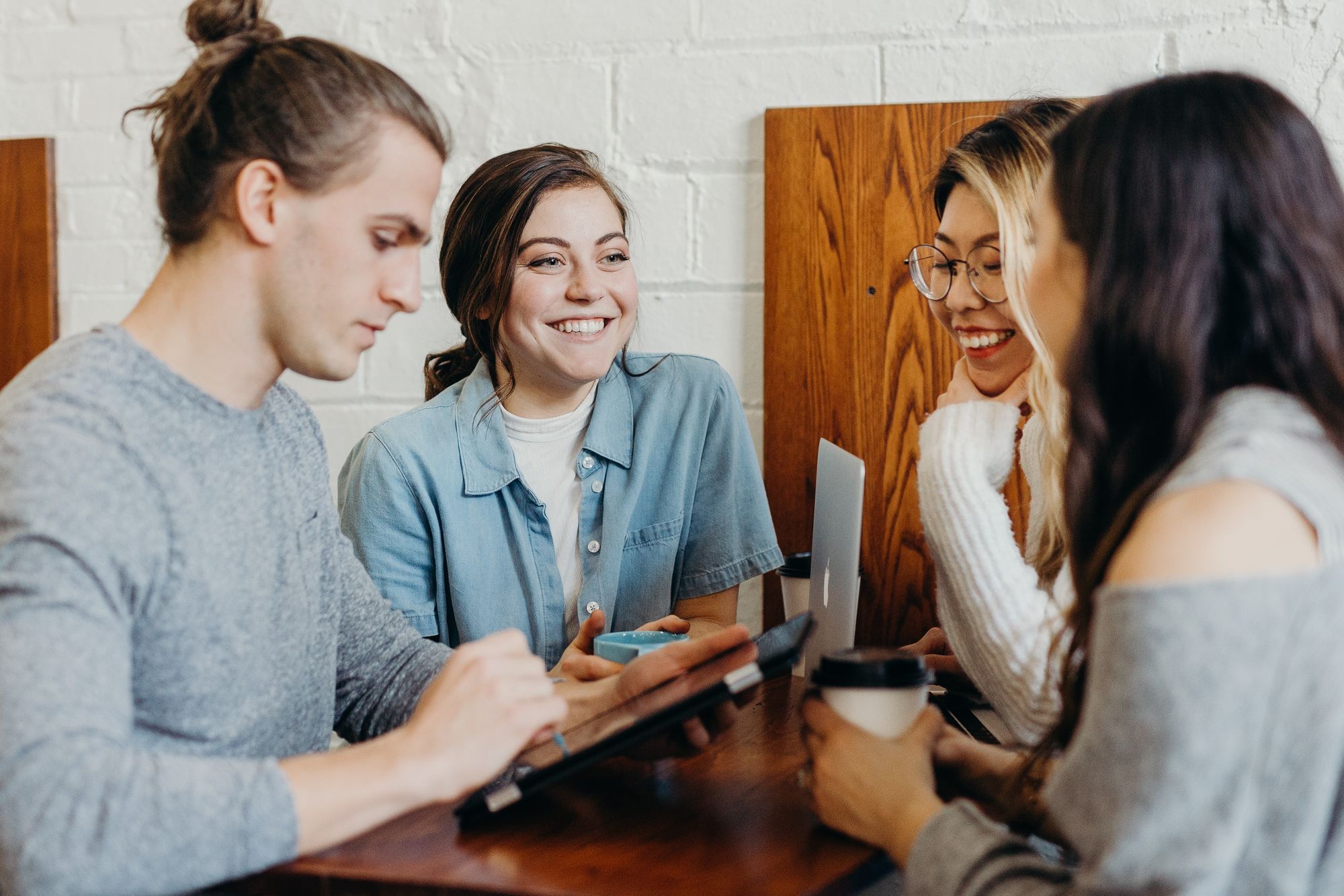 Ask for feedback
A strategy often overlooked by employers is asking for feedback from interviewees and their employees, but without obtaining constructive comments, there is no room for improvements. So, make sure your onboarding process is as effective as possible and ask your new hires for feedback.
During the onboarding process, sporadically invite your new employee to answer some questions or even complete a survey. Not only can this help optimise your entire hiring process, but this will also let your new employee know that your workspace is a free space to vocalise any concerns or doubts they may have throughout their employment with you.
Even after the first few months, commit to regular follow ups with your new employee, even if everything is running smoothly. Constructive feedback will only ever make your onboarding stage more efficient and positive overall. And the better your onboarding process is, the happier your employees are.
Final thoughts...
Building and implementing an effective onboarding process may not seem like a majorly important step in the hiring process, but it is.
As we've noted, poor onboarding experiences result in higher staff turnover, low employee morale, and the extremely high costs incurred by short-term hires. To help set your new employee off on the right foot, invest in your onboarding and prove to them why accepting your job offer was a great decision.