The world of recruitment is changing at a staggering pace, and that sometimes makes it hard for employers and hiring managers to keep up.
There are countless advertisement boards to choose from, lengthy job application processes to oversee, and a whole host of online interviewing platforms to navigate. It can all get a bit overwhelming, can't it?
But it is crucial that your business rolls with the punches of modern hiring. In this fast-paced market, inefficient or slow hiring can cost your company lots of time, money, and effort. Not to mention, your ideal candidate.
But with some job ads receiving applications from upwards of 200 jobseekers at a time, how does one go about making the recruiting process easier and less time-consuming? Well, that's what we're here to tell you.
We've gone to the effort of compiling our top nine steps for optimising your hiring process! You're welcome.
What is a hiring process?
The hiring process refers to the steps taken by a business to find, recruit, and then hire candidates. It may not come as a surprise to hear that, in order to find high calibre, qualified candidates, you need to have a seamless recruiting process in place. If you're sloppy, your candidates will be too.
Many employers assume that once they've made their hiring decisions, their hard work is done and they are free to give themselves a pat on the back, right? Wrong.
A fool-proof hiring strategy extends past the job offer and into those initial few months of training the candidate in their new role.
What are the most important steps in the hiring process?
Every company has their own unique way of finding new hires, and this process can also differ based on the role. For instance, a pastry chef might not be expected to undertake a formal interview in a suit and tie like many prospective office workers would.
That said, talent acquisition generally consists of these principal steps:
Writing a job description
Advertising this role and recruiting new candidates
Reviewing candidate resumes, cover letters, and application questions
Arrange and conduct interviews (this may involve several interview steps and potentially an assessment depending on the role)
Check references and run background checks
Make a decision and offer the role to the chosen candidate
A strong onboarding process
Pretty basic, right? Well, many employers trip up on the first two steps alone. When hiring, even the simplest of things can make a whole world of difference.
So, without further ado, let's have a look at the top nine tips for optimising the way you hire!
9 tips for optimising your hiring process:
Write a great job ad
The key to finding the right candidate for a role can often lie in writing a compelling and meaningful job ad. Yet, despite the crucial role they play, many employers fall at this initial hurdle by posting boring or vague adverts on job boards.
Candidates nowadays scroll through hundreds, if not thousands of adverts when they are looking for their next role. According to studies, a candidate spends roughly 14 seconds on a job posting, so, don't waste their time (and yours!) with a super long, overdrawn description.
Don't ramble on about the millions of attributes you want your ideal candidate to possess or the various intricacies of the role. Include the salary, location, and job type (permanent, full-time, etc.) clearly at the top then briefly outline the main duties of the role (in bullet points preferably!) and the job requirements that are truly essential. For candidates briefly skimming the page, this type of content is easy to read and will draw the eye.
To attract the top talent, make sure you emphasise your perks. According to a Wall Street Journal study, job descriptions that focus on what a company can do for an employee actually attracted more quality candidates than those which highlighted what they expected the employee to provide the company.
So make sure you get those benefits in your ad to give those high calibre candidates a reason to stop scrolling and click that 'APPLY' button.
Recruit passive candidates
You know those workers who aren't actively job hunting but who are tip-toeing around the prospect of leaving their current job? Yeah, those are passive candidates, and they make up around 70% of the workforce.
By using LinkedIn to seek out passive candidates, you can instantly amplify and improve your talent pipeline. These individuals may already be employed but all you have to do is grab their attention and draw them in with a new and exciting role.
With the LinkedIn Recruiter feature, you can filter search results and integrate a tracking system for specific queries. Depending on which plan you opt for, you can see thousands of dormant prospective employees just waiting for you to reach out to them!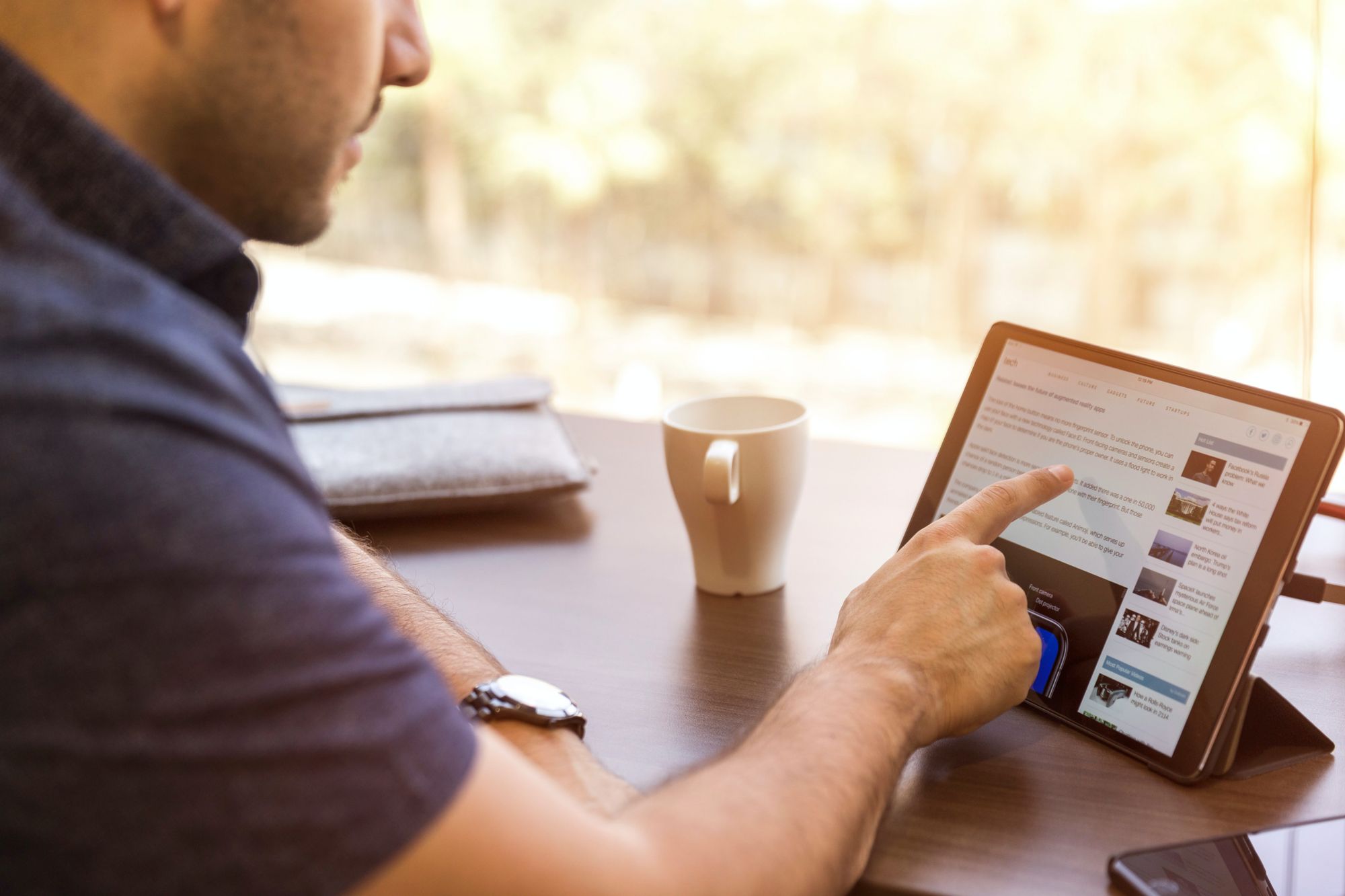 Ask the right interview questions
You've rummaged through all the applicants' CVs, you've found your star candidates, and now it's time for the main event: the interview!
This is your chance to find out whether they are going to fit into your team and your business, so don't waste this opportunity by asking dull, cliché interview questions.
You know the ones we're talking about. The 'why do you want to work for us' and the 'what's your biggest weakness'. These questions are overdone and overused, meaning your potential candidate will have the perfect, box-ticking answer locked and loaded.
You want answers that give you an insight into their personality and their passions. Asking questions such as 'what is your definition of success' or 'what is your favourite hobby and why' will help you understand their work ethic, their goals, and what motivates them.
Plus, being asked interesting and impactful questions will really boost the candidate experience, leaving a good impression on them too.
Have multiple interviewers
As mentioned, the interview is the main feature of the entire hiring shebang. So, you really want to make sure you squeeze every drop of potential out of this meeting.
Whether you're conducting a video interview, phone interview, or a face-to-face meeting with the candidate, having multiple interviewers is a sure-fire way to optimise this time.
The interview should be like a well-choreographed performance. You don't want to go in without a strategy or a plan and then spend the next few days post-interview trying to figure out which candidate said what.
To make the most of this time, have multiple interviewers in the room at once so that they can each adopt a different role. One can focus solely on how the person interviews and what answers they offer whilst the other interviewer can take detailed notes.
In addition, you can create standardised interview templates for the interviewers to fill in to ensure that the interviewing process is always consistent and fair. That said, be mindful of time. You don't want to unnecessarily complicate and elongate your hiring strategy.
Hire based on attitude
When it comes to finding the perfect person to fill an open position, there are many ways to go about things. Some hiring managers focus on relevant experience or qualifications, but these don't always guarantee quality of hire.
I mean, maybe your prospective candidate went to Cambridge, but is that really that impressive if they have a rubbish personality or they aren't a team player? Even if they look fantastic on paper, you need a candidate who can work successfully and productively with all their team members.
Go beyond the conventional recruiting metrics and focus on attitude instead. Many recruiters know that, with great candidates, experience and education don't matter so much as their drive and ambition do. People can take courses later on in life, but if the applicant and the company are on totally different pages when it comes to working styles and the future of the role, then it's probably not going to work out.
Also, look out for the candidates that ask you interesting questions. If they are curious about the role, the company, what your company can do for them, and what this new job means to their career, they might just have the perfect attitude required for the role.
Want some more information about what NOT to look for? Check out our blog on the top interview red flags.
Nurture your online presence
In today's digital age, people rely quite heavily on what they see on the internet to build a perception of businesses. For this reason, producing high-quality, positive content on your webpage and social media can be invaluable to your company and your hiring strategy.
When researching your company, most candidates will find your website before anything else. So, make sure your site performance is up to scratch and all of the content is engaging. If you have an 'About' page, make sure it is both easy to find and intriguing. Candidates have probably been researching dozens of companies in their job search so get straight to the point, express your brand values, and highlight what makes your business unique.
The same logic applies to your social media. Make each profile easy to find (avoid cryptic, bot-like usernames!) and post fun, engaging, current content which gives a good impression of your company.
Even if you're not a fan of certain social media platforms, start building up your employer brand through your LinkedIn presence. An overwhelming percentage of those looking for new roles flock to an employer's profile specifically to evaluate the employer brand. Producing positive, genuine content will give potential new hires a clear indication of the kind of person they may find themselves working for.
It may even be worth sitting down with your hiring team to spitball some recruitment marketing strategy ideas. This could include devising a solid employee value proposition to attract the quality talent you're looking for and boost employee engagement, or producing a promotional video to advertise on social media.
Finally, check up on your company's Glassdoor profile. Any candidate doing their research will likely stumble upon Glassdoor reviews, and they are strewn with complaints from former employees, this will likely scare them off.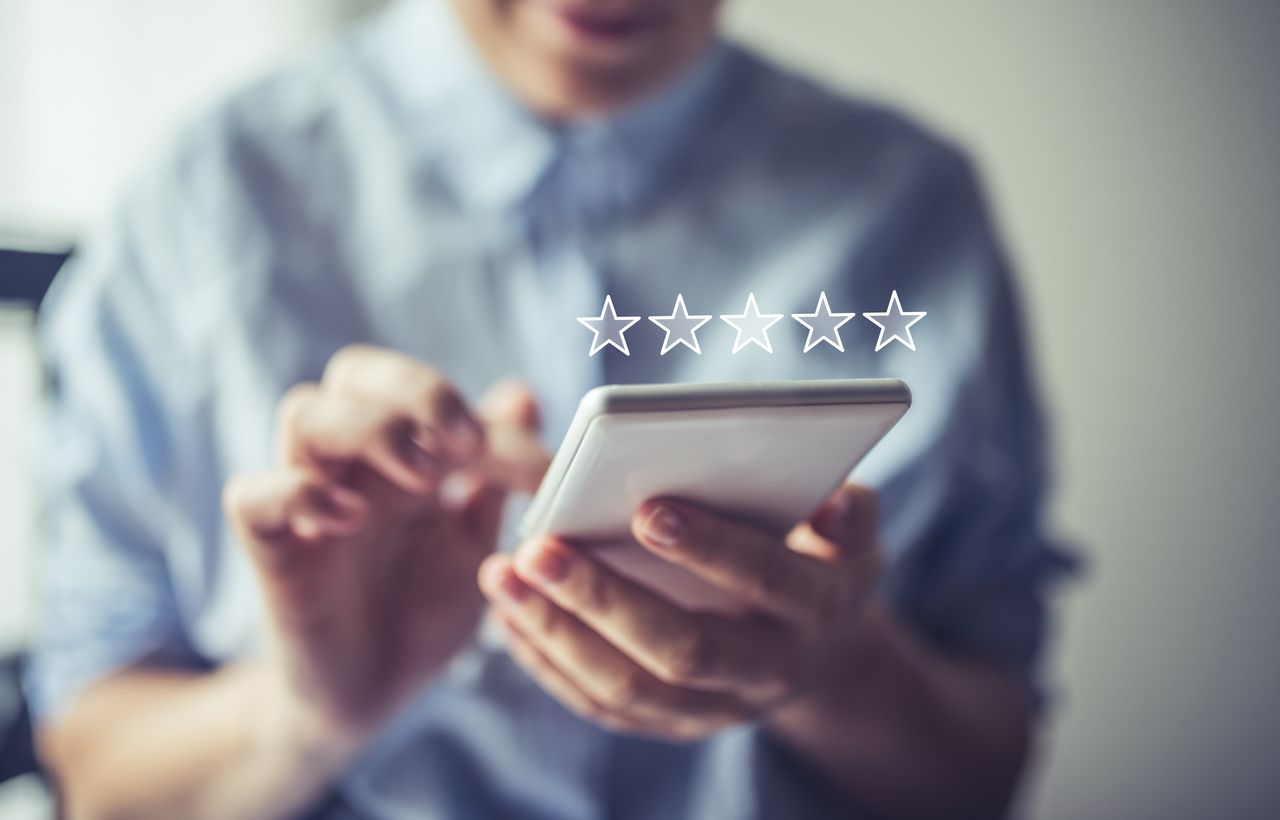 Act quickly
Did you know that the top candidates are usually off of the job market within the first ten days of their job-hunt? That means your timeframe for honing in on your perfect new employee may be even shorter than you first thought.
So if you're positive you've found the right fit for the role in the first few days of the hiring process, don't wait around for another company to sweep them off their feet. Make them an offer!
However, if you're not 100% sure on a candidate just yet, you don't have to jump straight to the job offer. Instead, maintain a dialogue with your prospective candidate, asking them follow up questions, answering their queries, and just keeping them generally updated on the hiring process.
This constant communication will keep them engaged and less likely to forget about your business when another role comes along. Plus, it will also mean that the candidate will be more likely to keep you in the loop regarding their situation (such as, if any other job offers come along!), so you can act accordingly.
But if you find yourself umming and ahhing too much over a candidate, the chances are they are not the right fit for the role!
Don't be afraid to negotiate
We won't lie. This is one of the more awkward steps in the hiring process. Talking finances can be tricky business so it's worth establishing a salary range for a role from the very beginning.
Be clear on what you're willing to offer your prospective employee and make sure your lower and upper salary band are reflective of industry standards. If you're transparent about what you're offering, you can avoid any nasty shocks later down the line if you and your candidate have wildly different expectations.
If you aren't willing to budge on a figure, say it! Don't leave them thinking that maybe you might offer more in the future if you're not going to.
That said, if you've found the right talent for a role, don't be afraid to tailor your offer to their skillset. If you're capable of offering them more and you believe they are worth it, why not? You don't want to miss out on the ideal candidate.
As Don Vito Corleone once coined, 'make them an offer they can't refuse'.
Onboard them properly
So you've found the perfect candidate, great! But that doesn't mean your work is done.
Many employers assume that, after hiring a new candidate, employee retention is guaranteed and that most candidates should feel lucky to be offered a job. This results in many candidates being left to fend for themselves, or 'hit the ground running' as some employers like to say.
However, around one in five employees leave a role in their probationary period, making these first few months of employment a crucial part of hiring.
Give them the chance to familiarise themselves with their new environment and team. Let them know where to go to make a cup of coffee or which vending machine has the best flavour crisps.
→ FREE DOWNLOAD: RECRUITMENT SECRETS E-BOOK!
Introduce them to everybody, even those who they may not be working with on a daily basis. Nobody likes being the new kid on the block, so taking the time to let them settle in socially will make the world of difference.
Additionally, in order to make sure your new employees are engaged and excited about coming to work, provide them with a solid plan and training resources. They'll feel prepared, supported, and better equipped to get stuck into their new responsibilities.
And why stop at the onboarding process? According to studies, companies with a strong learning culture and regular training have up to a 30-50% higher retention rate than those that don't.
Invest in some quality training resources for all your employees to help them reach their full potential, both professionally and personally!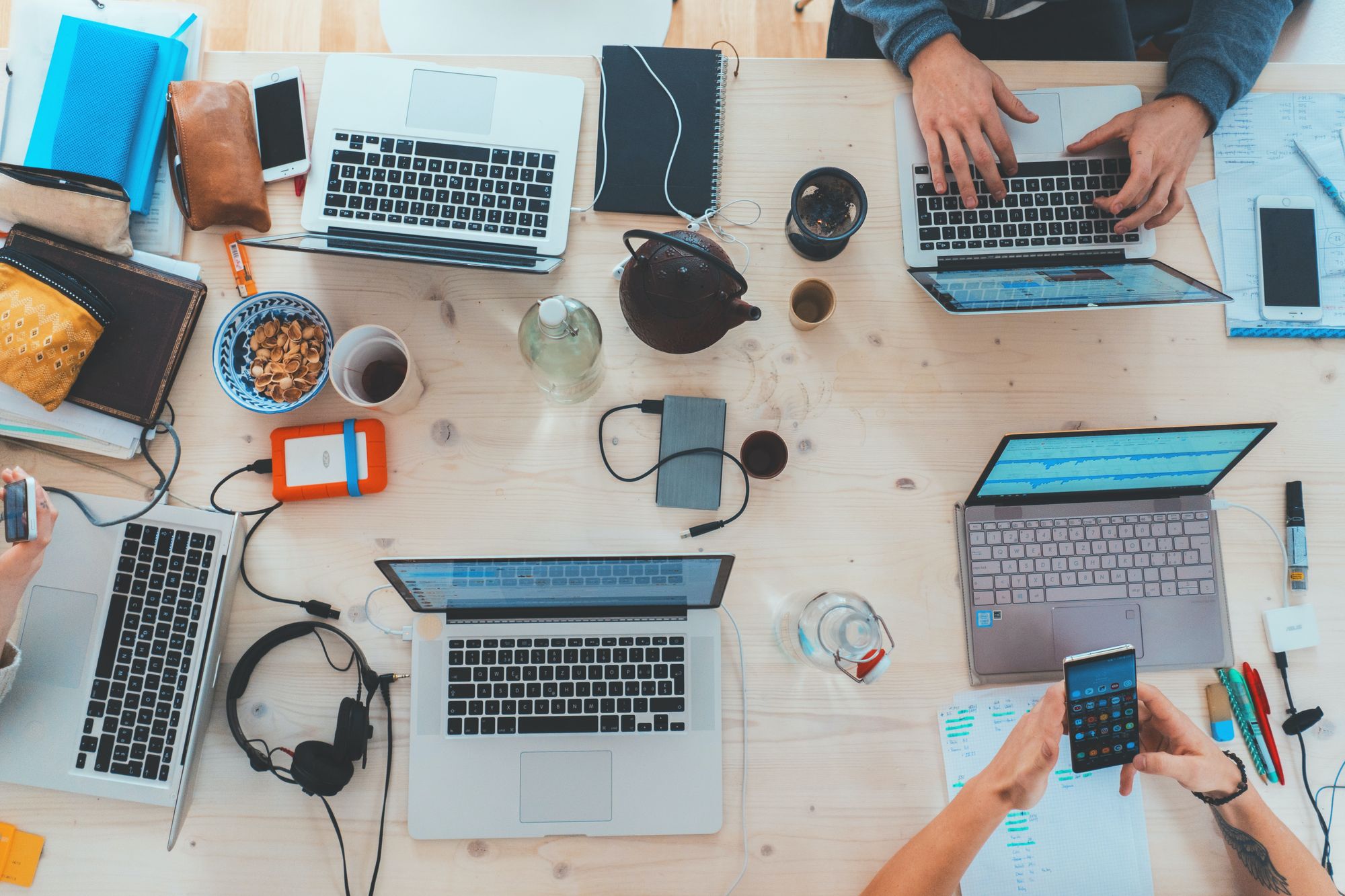 What's the takeaway?
Optimising your hiring process is not only crucial for saving your business' precious time and resources, but it is one of the most reliable methods for ensuring your job postings attract top talent every time.
In addition, having a seamless hiring strategy is beneficial for job seekers as well. If the interview process is enjoyable and the applicant has a positive candidate experience, they are 80% more likely to apply for a job at your company in the future.
With job vacancies currently at a record high, you've got to pull out every tool in your arsenal to win over the talent you want. By putting in a bit more time and effort into streamlining your recruitment strategy, you can make quicker hires and attract more quality candidates.