When your employees are out of sight, being a manager comes with a whole other set of obstacles to contend with. From poor employee mental health to home life distractions, it can be tricky to guarantee employee productivity when your staff are miles away.
So whether you're managing a fully remote or a hybrid team, read on to discover our top tips for increasing remote employee productivity!
Allow flexible working hours
Flexitime is becoming increasingly more popular amongst business owners. And, it makes sense. We all function differently and we all have different periods of the day in which we are at our most productive, so ditching standard working hours can help remote employees stay engaged.
For employers, flexible working comes with a host of benefits, as studies reveal that a staggered hours work model can result in increased engagement, reduced absences, and above all, much higher rates of worker productivity!
Plus, this isn't just beneficial from a productivity perspective. Many workers and prospective candidates - specifically those who are caregivers and parents - consider flexible working to be a huge bonus of a role, with many workers stating they would willingly sacrifice pay to maintain it.
Adopting a flexitime workday policy is one of the most inclusive employee benefits you could offer, as it makes working more accessible to those with mental illness, disabilities, and chronic pain, and - according to some studies - could even help close the Gender Pay Gap.
Invest in a proper workspace
Uncomfortable or disruptive home workspaces is a leading cause of unproductivity amongst employees. Therefore, employers should invest in proper equipment for staff.
To help curb disruptions and create a more focused home working environment for employees, businesses should provide ergonomic tools, such as noise cancelling headphones, office chairs, and quality light sources. Supplying such equipment can increase productivity by up to 75% as well as improving overall work life balance.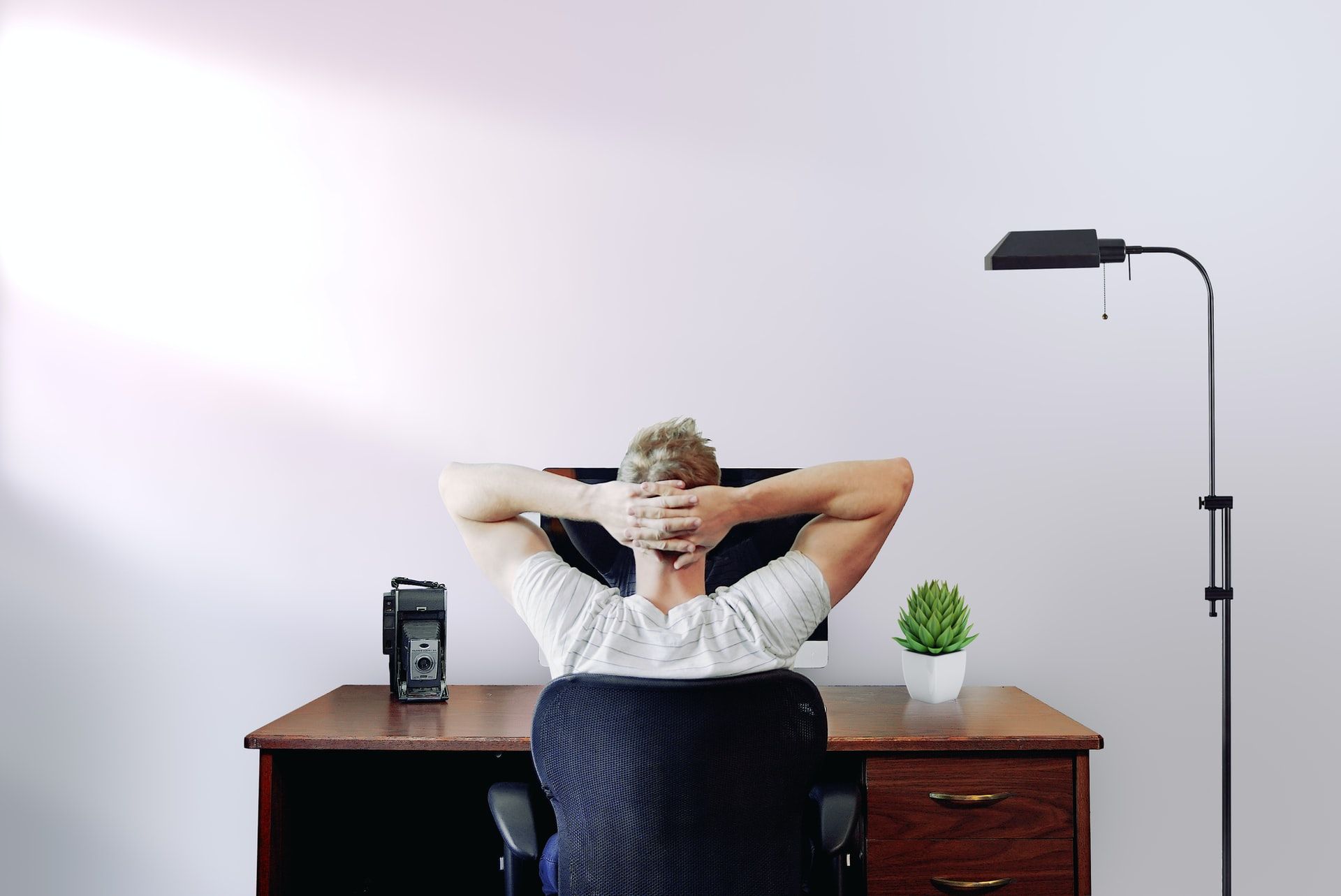 Considering that musculoskeletal complaints amongst workers increased dramatically in just the first two weeks of lockdown alone, ensuring workers are comfortable and able to concentrate should be top priority when managing remote teams.
Encourage regular breaks
When working from home, switching off and taking breaks can be quite difficult. But increased screen time results in decreased productivity and efficiency, so make sure employees are taking regular breaks to boost wellbeing and performance.
To ensure employees are honouring their breaks, ask managers to monitor out of hours emails and implement a "lunchtime check-in" in which employees tell team leaders when they are clocking off for lunch. This way, you can identify which team members need an extra nudge to spend less time glued to their screens.
Why not take this even further and block out an hour or so a week for staff to invest in a hobby or skill? Remote employees could attend a fitness class or learn a crafty skill, giving them a chance to switch off and enjoy their free time. .
Conduct regular check ins
Without a physical office, catching up with employees can be difficult and struggling or disengaged employees can easily slip under the radar. That's why you need to conduct regular check-ins with your remote teams.
Here are a few examples of how you can make sure you're getting updates on your employees well being and progress:
Arrange weekly 1-2-1s - Ask managers to organise one 30 minute video call with their team members per week to discuss their projects, their mental state, and whether they require support.
Conduct Monday and Friday group calls - Group calls first thing and last thing in the week can make sure that everybody stays updated on the business' objectives, as well as encourage social interaction between departments.
Send out a monthly survey - Many employees struggle to disclose their feelings in person, so conducting a monthly anonymous survey will help assess employee mental wellbeing, engagement, and productivity.
Plus, nearly 60% of hybrid workers report missing important information because it was communicated in person whilst they were working from home. Prevent inconsistent communication amongst your workforce and send out email newsletters to keep everybody updated.
Employ a strict 'no after hours' policy
When you home is your office, the lines between personal and working time can blur. With around 45% of workers admitting to logging into work outside of working hours, those managing remote teams should create clear policies regarding after hours communication.
Implement a strict "no after hours'' agreement amongst employees to ensure there is no communication or working overtime. Not only will this promote a better work life balance for employees, but it will boost productivity, as employees actually become less productive the more hours they work.
Some managers also implement 'no call' days in which all employees block a day out of their calendar and agree to not schedule any client calls or team meetings. This allows them to decompress from the demands of virtually working and let them get their head down with no distractions.
Prioritise mental health
In the first year of lockdown alone, people accessing mental health service increased by 60% in the UK, making mental health a top concern for most employers. To help support staff when they need it most, you should prioritise mental wellness practices in your company.
Initiatives such as "mental health days'' or workshops around mental health can massively  destigmatise mental health in your workplace. Currently, studies show 60% of workers are too embarrassed to disclose their mental state at work and 65% claim they would feel guilty asking for time off for mental health reasons.
A transparent dialogue around mental health will encourage staff to reach out when they need support. So, make sure managers are equipped to provide this support by also investing in mental health training.
Support social interactions
Did you know that social interactions can positively impact team productivity? Studies reveal that colleagues that socialise frequently are better at communicating about and collaborating on projects than those that don't.
Here are some ways to encourage employee mingling:
Host virtual parties - Boost social cohesion amongst co-workers with regular e-quizzes and lunches.
Create a Slack channel - Make a chat for sharing fun things, such as memes or funny articles, to increase social connectedness between remote workers.
Writing a fun newsletter - Encourage employees to write their own newsletter sharing silly stories or even nice updates on different team members.
Don't forget that social events also help new hires integrate properly into the company culture, making get togethers crucial to the onboarding process. Give ample opportunities for new starters to meet different departments, through team building courses or online events, to help them feel welcomed into the team.
FREE DOWNLOAD - ULTIMATE HIRING CHEAT SHEET →
Recognise personal differences
Whilst around a third of employees report a boost in productivity since they started working remotely, there are others that sorely miss being in an office. And that's okay.
It's important to remember, some people aren't in a suitable living space to work productively from home. So if your employees are struggling with feeling isolated or unable to work without distractions, consider investing in co-working space memberships for them.
There are dozens of popular coworking companies, such as WeWork and Impact Hub, and using a service like this means you can still maintain a remote team, whilst catering to the differing preferences of your workforce.
Like most companies that have transitioned to remote working, you're bound to encounter some challenges. But knowing how to deal with productivity ruts and employee wellbeing is key to managing your remote workforce successfully.