Looking for a list of questions to ask sales executives in your next virtual interview?
Then you've come to the right place.
As a hiring manager, you know that cliché questions like 'can I send you a proposal' and 'sell me this pen' are as cringe-worthy as they are unsuitable when conducting online interviews for sales executives.
With businesses now working twice as hard to convert prospects into long-term customers, ensuring that the members of your sales team are apt for the job is no longer an afterthought: it's a requirement.
While virtual interviews have become the default solution to evaluate a candidate's capabilities in a socially-distanced world, hiring managers still struggle to come up with the right questions to vet applicants.
In this guide, we examine the best questions to pose to potential sales candidates as well as sample responses to expect from top applicants.

Let's dive right in.
Sales Executive Remote Selling Questions
There's no better place to start our list than with those interview questions that tell us how knowledgeable an applicant is about remote sales.
The need for businesses to boost remote selling efforts has intensified since the start of the pandemic. With email and social media now becoming de facto platforms for retargeting efforts to grow sales, it's only logical to begin your interview by testing an applicant's understanding of the nuances of selling online.  
What does the term 'sales funnel' mean to you and how does it apply in a remote setting?
This broad question is a standard icebreaker that gives you direct insight into an applicant's knowledge of sales and how the process works remotely.
On one hand, this is an applicant's opportunity to showcase their knowledge of the fundamentals of the sales process and the intricacies associated with this practice in virtual spaces as opposed to traditional in-person sales. On the other hand, a candidate's response makes it easy for you to filter out unsuitable applicants from the get-go to help you save time during the hiring process.
Most candidates understand that the sales funnel refers to the steps that a consumer has to make in order to become a customer. They also highlight the importance of a sales funnel in helping companies shadow potential customers as they move through the sales process in order to synchronize their corresponding marketing and engagement processes.
In its most traditional sense, the sales funnel consists of four stages:
Awareness
Interest
Desire
Action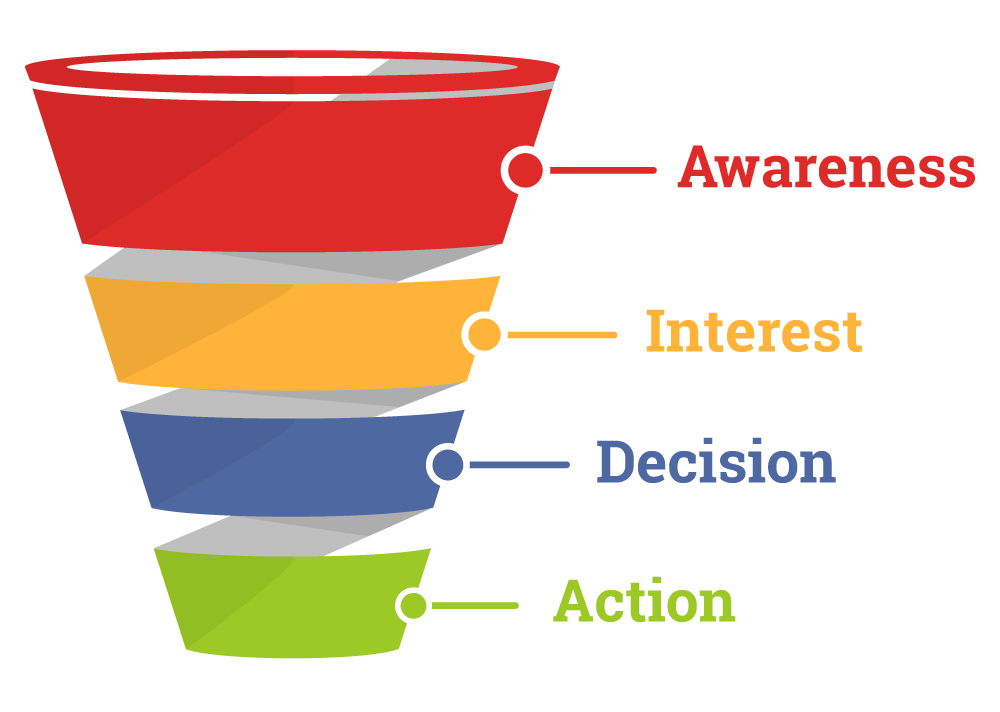 However, top candidates understand that the surge in digital marketing and online media platforms means that businesses must adapt the traditional funnel to encompass cutting-edge forms of encouraging sales. Those that mention the importance of social media, emails, and video calls as alternatives to traditional cold-calling or in-person meetings must rank high on your list of potential sales executives for your business.
Wondering how to tap into a larger pool of applicants for your sales executive job? Jobheron has helped thousands of hiring managers access more potential candidates for their job at a fraction of the cost of traditional recruitment agencies. Call us at 0203 745 3552 to learn how to take advantage of our cost-saving hiring solutions today.

2. How big of a role does LinkedIn play in your sales funnel?
A natural follow-up to a question on sales funnels is one that forces applicants to dive into some of the online strategies they use to push sales for the companies they work at.
Nowadays, businesses cannot afford to leave their digital efforts lagging behind since these online spaces have become an integral part of a customer's journey.
LinkedIn is one of the major social media channels that has revolutionized the way businesses push sales. LI Sales Navigator has become a significant sales tool for B2B businesses to help identify possible prospects and employ personal outreach campaigns to turn them into customers.
Top candidates recognize that LinkedIn's LI Sales Navigator forms an integral part of a B2B's sales strategies throughout the various stages of the sales funnel. They also speak about how some B2B companies use LinkedIn's traditional messaging platform for cold calling and lead generation in an effort to win over prospects.

However, they also understand that while LinkedIn is beneficial to most companies, the strength of its impact is based on the industry in which your business operates. Some industries stand to benefit from LinkedIn while others find other social media platforms such as Facebook or Instagram to be more effective in driving sales.
The key is to understand that both sale funnels and marketing strategies must be company-specific since the one-size-fits-all approach does not always yield beneficial results.
3. Do you use two different approaches for long sales cycles versus short sales cycles?
In closing this segment, the best way to put applicants in the hot seat while forcing them to prove their worth is to find out how they view long sales cycles versus short sales cycles.

Long sales cycles are those that demand a more tailored approach from a sales executive versus short sales cycles which allow reps to close on the sale in a shorter space of time without jeopardizing the chances of conversion.
Because of the nature of these two types of sales cycles, candidates must recognize that they require different treatments in order to close the sale. In doing so, the best candidates make mention of the importance of relationship-building for long sales cycles. They also speak about how crucial it is to conduct sufficient user research in order to gain a better understanding of their target audience and their pain points. That way, it's easier to frame what they're selling as a viable solution to the target audience's problem.
Similarly, these candidates also emphasize how tactics such as suggesting urgency, finite product stock, or limited availability for a product or service play a greater part in helping to convert a prospect into a customer for a short sales cycle than relationship-building tactics seen in long sales cycles.
Sales Executive Situational Sales Questions
Now that we've looked at digital sales questions, let us move on to those sales questions that pose real-life scenarios to candidates.
These types of questions provide you with a bird's eye view into how they perform on the job in a sales executive role as well as whether they are the right fit for your company.
4. Walk me through how you would generate either leads or sales if you are representing our company at a networking event.
This is the kind of question that puts most sales executive candidates on the spot. This is because the question requires them to use their creative and persuasive skills to come up with a quick answer to a difficult hypothetical situation.
When answering this question, top applicants reference the importance of securing contact information from leads such as their email address or contact number. They then speak about the importance of aligning their message about your company with the overall brand and image that your company projects.
5. If a customer insists on you lowering the price of the product so they can purchase it, how do you react?
This question is a must-ask one since it forces applicants to come up with a response to a situation that sales executives face on a regular basis.
The key for any solid candidate is to know three figures:

1. Profit margin on the current product's price
2. The break-even point
3. Figure which signals a loss for the asset holder
Once the applicant knows the profit limits that condition a product's sale price, they then feel more confident negotiating with prospective clients in such a way that they still guarantee profit even if it means lowering the initial sale price.
6. At what point in time do you stop selling to a prospect who seems unwilling to become a customer?
This question is tricky since there is no right or wrong answer. Top applicants know this. They also know that figuring out the time to abandon ship when converting stubborn leads is all about instinct.
It's important to develop a feel for when someone is uncertain about your product and just needs a nudge in the right direction versus someone who has expressed more than once their unwillingness to use your product.
All in all, the best candidates reject the notion that there is a standardized formula for securing leads. Instead, they highlight their gut feeling as a guiding light to determine when enough is enough with your conversion efforts.
Sales Executive Relationship-Building Questions

Let's wrap up by examining a few of the top client-nurturing questions you must ask sales executive applicants during your virtual interview.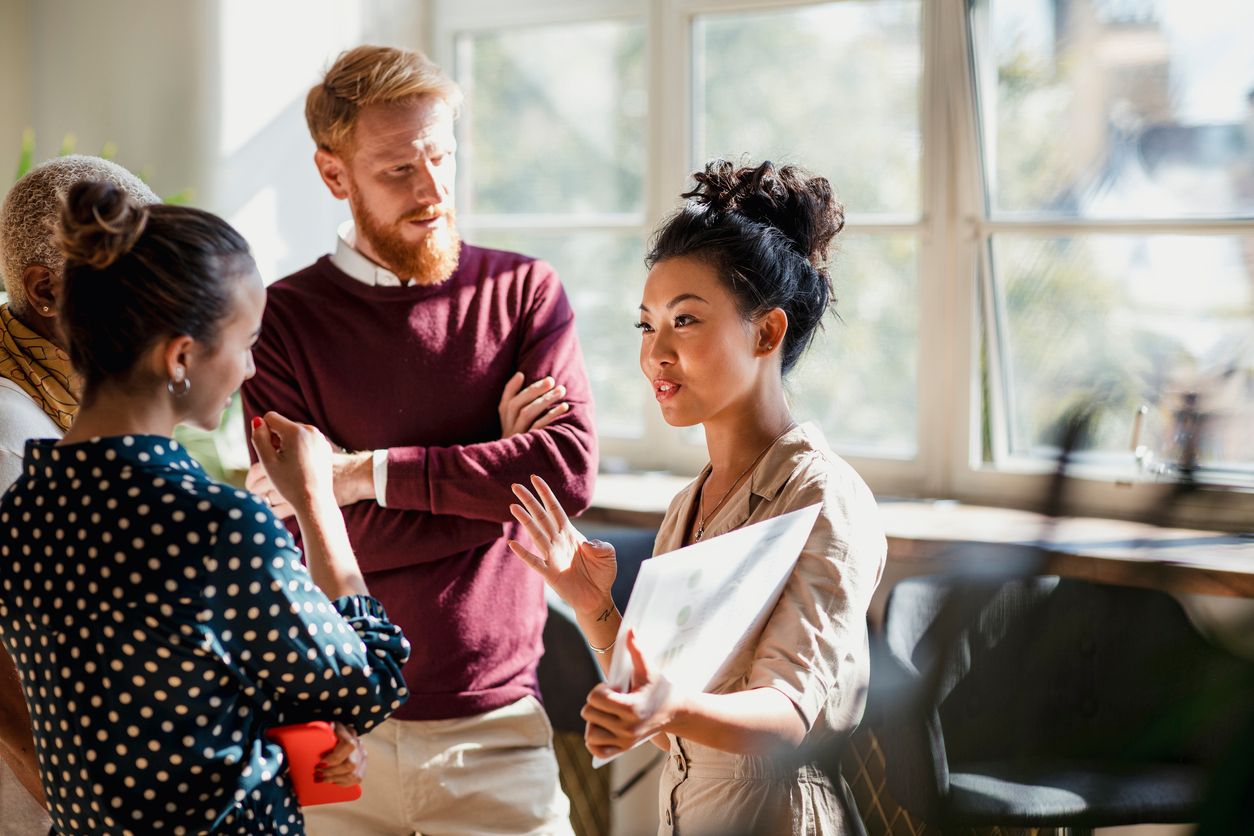 7. How do you go about establishing a relationship with a business prospect?
As a hiring manager onboarding a sales executive, it's paramount that you get a bird's eye view into how applicants foster relationships with any of their leads.
Those candidates who speak about using emails or leaving a voicemail every now and then with prospects are a sign that they are not the best fit for your business.
Instead, those who emphasize the importance of collecting lead intelligence and nurturing that relationship with their clients over the phone or in-person are those that you must align with to take your sales to the next level.
8. How do you deal with client objections over the phone?
As your virtual interview comes to a close, this question gives you insight into how applicants solve doubts, concerns, and problems with their prospects.
Those candidates who never address a prospect's concern or brush it under the carpet spell disaster for your company.
Instead, those who listen to their leads and work towards changing their opinion for the better at the end of their conversation are those that you need in your sales team to power up your selling efforts.
Virtual Interview Questions for Sales Executives: Key Takeaways

Picking the right sales executive for your team is challenging.
Yet it doesn't have to feel like you're looking for a needle in a haystack.
This guide helps you speed up your applicant vetting process and pinpoint the right candidates for you in a shorter space of time.
Be sure to use interview scorecards to rank applicants based on their performance in the interview and simplify the selection process.  
Take your Sales hiring efforts to the next level with Jobheron.
Hiring managers who use our talent sourcing model tap into a larger pool of capable Sales candidates without the expensive fees associated with recruitment agencies.
Give us a call today at 0203 745 3552 to learn how to take advantage of our processes and land a stellar sales executive today.